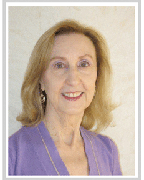 July 18, 2018
1:00-2:00 PM CT
1 PDU
Did you know that dancers use the same soft skills that are required to be an effective leader? 
These skills include:  
Connecting through good communications, being both an effective leader and follower
Maintaining keen situational awareness and adaptability
Building a high performance team.
Join us to explore how enjoying a social activity can be a fun way to experience and build leadership skills.
---
Sandy Haydon, PMP, is a teaching associate of SPL (Simulation Powered Learning) and an active member of PMI MN.
She has 40 years of experience with IBM (in Rochester, MN) in operating system development projects and working with companies providing software for IBM systems. Since IBM, she has been a team coach with Whitewater Coaching and Consulting, the presenter for a video learning series "Preparing for Project Management Certification", and an instructor for PMI MN's PMP Certification class.
After retirement, Sandy decided to take a few ballroom dance lessons. One thing led to another and now she owns a dance studio. She has learned there are many personal benefits to dancing, plus skills used in dancing are like those skills used in business.