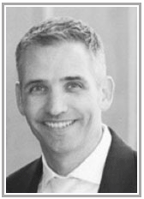 JIM BROWN
MARCH 7, 2018
1:00-2:00 PM CT
1 PDU
The concepts Kanban, originally developed in Japan as a scheduling and inventory control system in the Toyota Production System, can transform management of modern knowledge work. But what does Kanban really mean for knowledge work? In this webinar we will introduce some of the key concepts of Kanban as an lean/agile work management and process improvement tool for your organization.
We will discuss the basics of:
Getting started
Setting up a Kanban board
Visualizing your work
Establishing work in process limits
Managing flow in a pull system
Using Kanban as a tool for process improvement
---
---
Jim Brown, CSPO, CSM, PMI-ACP, PMP is a SPL instructor and brings over 20 years of experience in software development and information technology leadership to his agile training and coaching. Jim has provided technical leadership, strategy, process design, and detailed technical services to clients in a wide variety of industries including Finance, Banking, Insurance, Government, Transportation, Health Care, and Educational Software.
Jim is certified to deliver all the SPL Agile training in addition to various other project management curricula. Jim holds the Certified Scrum Master (CSM), Certified Scrum Product Owner (CSPO), Certified Scrum Practitioner/professional (CSP), Scaled Agile Process Consultant (SPC4), Project Management Professional (PMP), and Agile Certified Practitioner (PMI-ACP) certifications.