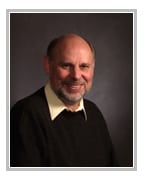 JOHN KAMAN
DECEMBER 20, 2017
1:00-2:00 PM CT
1 PDU
CREATE A TEAM TO WHICH PEOPLE WANT TO BELONG! Stop managing and start coaching! Coaching is the ability to bring out the best in people. It is the ability to work with a diverse set of team members to help them be creative, empowered and motivated. Coaching is the art of asking powerful questions and using powerful language so that the person being coached will come up with answers for him or herself. The focus is on helping your team members to be resourceful and accountable while getting the job done. Join us for an engaging and interactive presentation
Key Learning Objectives:
Discover the difference between traditional management and coaching
Find out how and why coaching works
Learn how to develop powerful questions and how to hold people accountable
Building rapport, a key to developing strong relationships
Tips on how to develop a group into a team
---
---
John Kaman PMP, is a management coach, mentor and educator. He the president of Whitewater Coaching & Consulting, also teaches at the University of Minnesota and is an associate at SPL. John has 22 years of experience in Research and Development Management with both 3M Company and Imation. He holds a Masters degree in Psychology/Human Development, a B.S. in Mechanical Engineering and a certificate in Professional Personal Coaching.