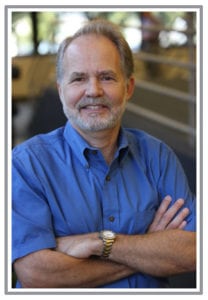 I am a 37 year survivor of the technology wars. In 1972, after completing a degree in Physics, and sampling grad school for a couple of years, I realized that I was more energized by software development than by lab research and started work as a rookie programmer at Mayo Clinic. The first phase of my career, I spent 23 years performing various combinations of technical work, business analysis and project management for major corporations in the region, including Mayo Clinic, West Publishing, National Car Rental and Northwest Airlines. During this time, I also when to school in the evenings and completed a Masters in Business Administration (MBA).
However, as you may know, those last three corporations have now been acquired by other larger entities. As I reflected on the uncertainties of corporate America, I decided to begin the second phase of my career, spending 8 years as a consultant. During this period, I contributed business analysis and project management to many projects, and also assisted some major corporations in establishing best practices in project management and setting up project offices. Clients included Carlson Companies, Cargill, Best Buy and United Health Group.
During this second phase, I also discovered Project Management Institute (PMI), and passed their Project Management Professional (PMP) certification exam in 1996. I then started teaching PMP exam classes for the Minnesota chapter of PMI, and ended up leading their team of eight instructors for five years and serving on the board of directors for two of those years.
Finally, when the younger of my two daughters became college age, I decided to stop consulting by day and teaching by night, and launched phase three. For the last six years, I've been a full-time instructor guiding various workshops including business analysis and project management offerings from Fissure, and also serving as an adjunct professor for the University of Minnesota, teaching the project management class in their Masters of Science in Software Engineering.
Of the classes I teach, I find the Fissure Simulation Powered Learning (SPL®) workshops particularly rewarding. The students are much more engaged and enthusiastic when a simulation is part of the class, and it's clear that more of the learning sticks with them and gets put to use.
During my years with Northwest Airlines, I developed a passion for travel and intercultural understanding that continues today. In those years, I met many people and learned many things traveling to Europe, Japan and Hong Kong. I'm now finding that teaching can also be a wonderful cultural opportunity. In recent years, my teaching assignments have taken me to locations as diverse and fascinating as Tokyo, Cairo and even Peoria Illinois.
When I'm not teaching or nurturing the plants in the large yard that my wife and I maintain, I can be found playing the many musical instruments that clutter our house, or navigating the wonderful bicycle trails near our home in search of the fountain of youth.