Dear Fissure Friends,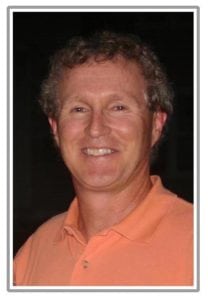 Spring is coming!  Well that's an obvious point to start with. Not that I can't be a little more creative, but I wanted to be positive and as a good Minnesotan (yes, I have lived here long enough), I turn to the weather when I can't find anything else to talk about. Of course there are lots of things going on in the world today to talk about, but how much of it is positive? Most people are probably thinking "not much", as most of us have experienced a substantial negative hit from the economic downturn. We have all been impacted; it is just a question of how hard each of us has been hit so far.
If you didn't already know it, I'm an optimist, so I want to say that the economy will turn around soon and everything will start getting back to normal and be even better than before. And that is what I hope for. But I can't just be an optimist and bury my head in the ground and hope things will improve, especially as a business owner and family provider. I also have to be a realist and recognize that I can't continue to run my business as before and I can't continue to run the family finances as before either. So like most of you I'm watching the financial parts much more closely as we are putting off and cutting expenses while trying to be more productive with less.
Wow, that sounds a lot like project management! There are situations and projects when the PM can take more risk, sometimes failing and sometimes succeeding, and there are situations and projects when it's appropriate to take only very calculated risks. Good PMs know how to plan and manage in risk adverse environments and most companies are currently taking on little risk while tightening their belts. As a result it is even more important in today's economic situation to have good PMs on board and good PM processes to follow.
As part of our cost cutting efforts, we have also cut the price of our training to help us and our clients in these tough times. A lot of our clients cut back on training 6 months or more ago and now there is a pent up demand for training to help their PMs develop skills that will enable them to manage their projects better, especially in this risk adverse environment. If you're in that situation where you need PM, BA, Leadership or Change training and budget dollars are tight, contact us (952-882-0800) and we'll work with you to provide training that is customized to your needs, your budget and your timeframe. But best of all, it will be effective, engaging and provide a ROI that will help your organization prepare itself to not only survive this downturn, but be ready for rapid growth when it does turn around.
Merrill Ronning, of Ronning Leadership Seminars, provides an article on Communication – Formal and Informal.  He looks at the very important 3 "L's of good communication. Merrill has worked with Fissure the last three years in bringing a comprehensive, multi-level leadership development program to a major division within the state of South Dakota.
Only Geof Lory can find a way to combine the Sunday family dinner and team calendar sync-meetings. You'll appreciate how his family stays coordinated while each member works on their own deliverables (not pizza!).
Our upcoming public workshops can be found on our website (http://www.fissure.com/workshop_registration.cfm) – our computer simulation powered workshops are an effective and fun way to learn AND EARN PDUs.  Make sure you also check out what's happening at Fissure (Fissure News).
Thanks for reading and I wish you all the best as we manage through these tough times,
Jesse Freese
Fissure, President