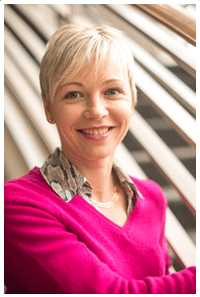 Irina Fursman
March 13, 2019
1:00-2:00 PM CT
1 PDU
We all have nightmare like experiences trying to implement projects and initiatives on time and on budget. There are few instances when it worked. What happens in another 90% of the time? People get in the way!
In this session you will learn a simple framework that allows people to get on the same page early in the process, provides clarity about the expectations, gain buy-in and ensure accountability.
ToP Action Planning process is a participatory approach to project planning, widely used by hundreds of practitioners in both government and private sector.
REGISTER
---
Irina Fursman is Chief Facilitator and OD Practitioner at HueLife, an organization development, training and facilitation firm that focuses on human understanding and engagement as a core strategy for change. Her work includes a variety of strategic consulting services with national and international organizations, where she teaches the art and science of facilitation, engagement and strategic thinking.