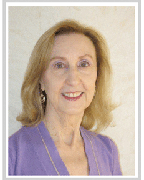 SANDY HAYDON
NOVEMBER 15, 2017
1:00-2:00 PM CT
1 PDU
Everyone agrees that good communication is important for project success. Yet, how many of us actually plan for communication in our projects? Or, do we just "let it happen"?
Successful projects require a documented plan for communicating with all people on the project, including but not limited to: project managers, team members, stakeholders, vendors and support people. Once the individuals are identified, it's important to identify what type of information needs to be shared, how it will be shared, and when we communicate.
Join us to explore the components and complexities of building a project communication plan.
We will cover:
Who to communicate to?
What to communicate?
When and how often to communicate?
How to select the best media (in person, phone, email, etc.)
As well as other considerations, such as location (the next office, across the country, or around the world), cultures, and generational differences.
---
---
Sandy Haydon is is a SPL instructor and a team coach with Whitewater Coaching and Consulting. She is an active member of PMI MN and was the project manager for the PMI MN project to update their PMP Certification course for the PMBOK Guide 5th Edition..
She has 40 years of experience with IBM (in Rochester, MN) in operating system development projects and working with companies providing software for IBM systems. Since IBM, she has been a team coach with Whitewater Coaching and Consulting.
Sandy holds a BA in Mathematics and a MA in Management became a certified Project Management Professional (PMP) in 1998, an IBM Senior Certified Project Manager in 2004, and an Authorized Facilitator of Team Coaching International's Team Diagnostic TM assessment tool in 2010.