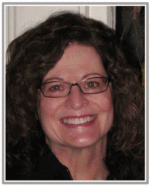 KAY QUINN
MAY 11, 2018
1:00-2:00 PM CT
1 PDU
According to the Project Management Institute, "When your organization is good at change, twice as many of your strategic initiatives are successful." Every project introduces some degree of change. For you as the project manager, the secret is acknowledging that change and preparing to address it both proactively and reactively. In this webinar, we will introduce successful strategies for tackling change using basic psychology, proven tools and real life stories.
We will focus primarily on stakeholder and communication management, with considerations around risk and team makeup. Topics include:
All projects are not created equal
What causes resistance?
Working with those affected by the change
Who are your change agents?
Your communication plan "on steroids"
---
---
Kay Quinn, PMP, MBA has over thirty years of leadership experience in all facets of project management, as well as strategic planning and organizational change. Kay has been a career Project Manager; highlights include managing multi-million dollar projects, leading Senior Project Managers, establishing corporate project management offices (PMOs), and performing quality assessments of strategic, high risk initiatives.
Kay has extensive experience in teaching, facilitation, and public speaking in global corporate settings, conferences, and in the university classroom. She has served as adjunct professor for the University of St Thomas Executive Education Program teaching the Mini Masters of Project Management.
Kay is a certified Project Management Professional (PMP®) through the internationally-recognized Project Management Institute (PMI®) and served on the Board of Directors for the Minnesota Chapter. She received both her Undergraduate and Executive MBA degrees from the University of Minnesota-Carlson School of Business.