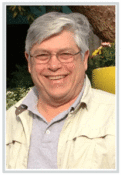 STEVE TROUTMAN
None scheduled at this time
1:00-2:00 PM CT
1 PDU
Futuring, or "foresight" as it is becoming known, is the disciplined study of the future. It utilizes some techniques that are different from those used in normal business forecasting and strategy development and planning. We will describe a few of the unique foresight methodologies and tools, and discuss how the techniques are used in practice. You leave with knowledge that you can apply to business or personal life.
Stephen Troutman is a Futurist, Keynote Speaker, Facilitator, and Community Volunteer.
As a Futurist, since 1999, he is on regular speaker and member of both the Minnesota Futurists and the World Future Society.
At IBM for 33 years, Steve held a number of management and professional positions in transformation consulting, organization change, process leadership, and sales.
As a US Naval Reservist for 23 years, he was the Commanding Officer of four units, and attained the rank of Captain.
As a keynote speaker and facilitator he shares his depth of knowledgeable in consulting methodologies, change management, process improvement, team facilitation, and managing remote teams.
As a community volunteer he serves on the Boards of Director of four organizations, including his current role as President of the Board of the Rochester Art Center, a world class, a contemporary art museum.
---
Steve Troutman is the co-author of the book: Remote Control: A Practitioner's Guide to Managing Virtual Teams (IHRIM Press 2005). Steve has a BS in Management and an MBA in Entrepreneurship and Venture Management both from the University of Southern California.