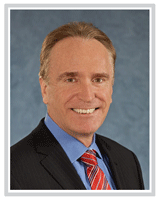 FLOYD CARLSON
OCTOBER 1, 2018
1:00-2:00 PM CT
1 PDU
The shift that is driving leaders to become more impactful is that we all desire more consciousness and connection in our lives, and especially from our leaders. We are yearning to feel inspired, but are often surrounded by poor examples of leadership. We see everything from leaders leaving a legacy of long lasting emotional scars to many leaders being average at best and being unmemorable. When I ask the question, what percentage of the leaders in your career, would you want to work for again, I get less than 27%.
Two key elements are making leaders unmemorable. First, they do not know how to be an impactful leader because they never had a positive example in their career to follow. Second, they have not shifted their own perception to truly believe they are a leader and embrace it. They get occupied with administering tasks and not making connections that move people to be their best.
---
Floyd Carlson is the author of "Conscious Leadership In Action!" (Panoma Press, 2015). Floyd is presently a business executive serving as Director Talent Management and Acquisition for a manufacturing company Greenheck. Prior to this position he spent fifteen years in Belgium working for Cisco Systems in various Operations Leadership roles for Cisco's Europe, Middle East, Africa and Russia organization. He led a number of cross-cultural teams in Cisco focused on solving customers' most important business problems.
Floyd has been leading teams for over 27 years. Prior to Cisco, he served 13 years in the US Army and was an Airborne, Ranger, Infantry Officer, who served in Germany, Operations Desert Storm, Panama and commanded two companies in the 101st Airborne Division.