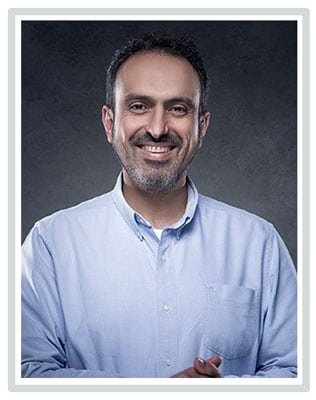 This is a difficult question to face.  But it has to be addressed.  Many business owners are worried about the state of the economy in many parts of the world, especially in the Middle East.  Discussions I have with owners cover the political situation, its effect on the economy, the competition, the overhead burder, and many more.  However, I have not had one challenge the way they are doing business today.
The world is changing.  I believe we are in the midst of a digital revolution.  Not just transformation.  The things technology is allowing us to do today is beyond our imagination.  The Big Data world is offering new ways for us to take advantage of information.  But the possibilities are endless and they require that we think differently.
All the experts on the subject that I have talked to worldwide are themselves admitting to the paradigm shift that they themselves are trying to make.  "We have the platform- the building blocks if you will.  But the mind is the limit when it comes to possibilities," one of the executives said during one of the meetings.  Another executive I met explained how he is still trying to figure out how much is doable, as every direction he looks he sees new possibilities.
Augmented reality, Internet of Things, Data Analytics, and Artificial Intelligence are at the core of the digital revolution.  They come as a strong supplement to the initiatives already in place related to cloud computing and mobility.
There are great opportunities here but there are challenges too.  Many will misunderstand this as a bunch of servers, platform, software, and customization.  This will never work as it never did before.  This is a chance to re-examine the way companies do business and approach it from a business process re-engineering perspective, but with stronger connections to the people and data aspects.
If your company is not on the bandwagon building capacity i this area you are probably already late.
Welcome to the Digital Revolution!