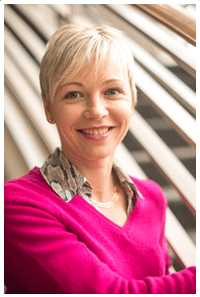 Irina Fursman
March 13, 2019
1:00-2:00 PM CT
1 PDU
We all have nightmare like experiences trying to implement projects and initiatives on time and on budget. There are few instances when it worked. What happens in another 90% of the time? People get in the way!
In this session you will learn a simple framework that allows people to get on the same page early in the process, provides clarity about the expectations, gain buy-in and ensure accountability.
ToP Action Planning process is a participatory approach to project planning, widely used by hundreds of practitioners in both government and private sector.
REGISTER
---
Irina Fursman is Chief Facilitator and OD Practitioner at HueLife, an organization development, training and facilitation firm that focuses on human understanding and engagement as a core strategy for change. Her work includes a variety of strategic consulting services with national and international organizations, where she teaches the art and science of facilitation, engagement and strategic thinking. 

Samir Penkar
May 21, 2019
1:00-2:00 PM CT
1 PDU
In this webinar we will explore the role of Scrum Master in the context of the changing agile landscape and how this role is likely to evolve in the future.
Agile teams have sprung up in many organizations; large and small. Scrum – a framework for developing and sustaining complex products – has evolved as the framework of choice for a majority of these agile teams.
Samir Penkar embarked on a journey to understand the changing nature of the Scrum Master role from multiple perspectives – career, responsibilities, the skills required, measures of success for a Scrum Master, and the future of the role. His research data included over 350 responses from an online survey, observations and a host of in depth interviews.
Join Samir to explore future of the Scrum Master role. [cs_element_gap _id="11″ ]
Samir Penkar is the COO of Simulation Powered Learning, a company that uses real-life simulations to turn knowledge into performance. An early adopter of agile principles & practices, Samir has coached numerous teams in adopting and growing the agile mindset. He is the author of the program management book From Projects to Programs. He loves dogs, kites and is a curious student of health and lifespan.